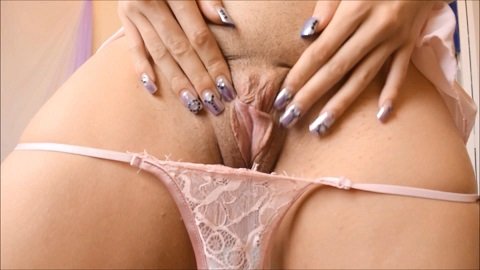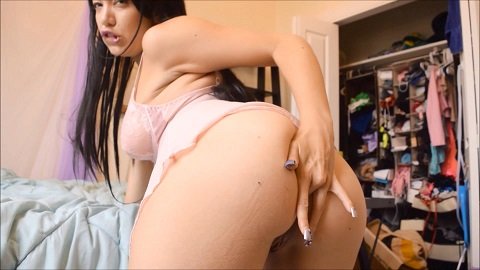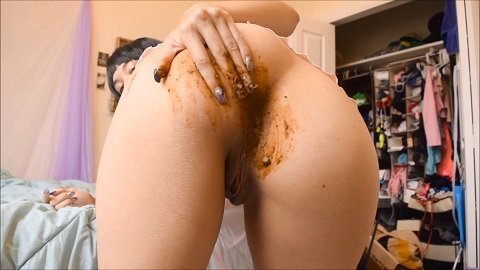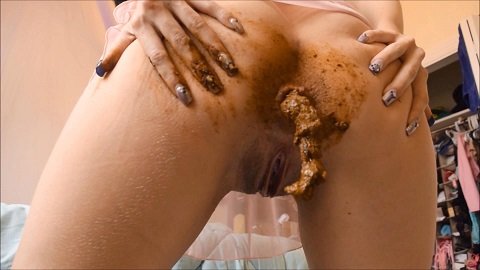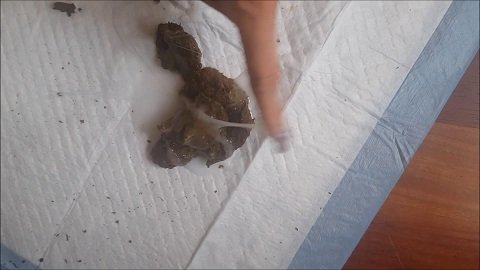 Starring: Princess Puckie
Genres: Scat, Big shit, Fisting, Solo, Panty poop, Smearing
Release Date: 14 of February 2019
I'm your older stepsister and I just got out of bed in the morning and I'm in the bathroom taking a shit. I think I'm alone, so I leave the door slightly open (enough for you to see me). I hear a noise and see you. I pretend to freak the fuck out and ask you what the fuck you're doing there. I want to punish you so I think about it for a sec….I know exactly how to teach you a lesson…I'm gonna give you what you were trying to see in the first place. I notice your dick is getting harder and I call you out for it. I flush without wiping and force you to follow me into my bedroom….I'm getting kind of into this now. I tell you to take your dick out (you have a nice dick and I'm surprised for a perv like you to have a nice one!) I start fingering my asshole and playing with it, I pull some shit out and tease you with it. I smell my shitty finger and talk dirty about it. I tell you that I haven't showered today and I got all the juices from the previous night. I fart a bit and stick my pussy into your face and talk bout how rank it smells. I feel the big shit is coming on and I have to finish what I started… I put my shitty ass in your face and shit on you! I push a heavy load out and my dump plops on you while I talk dirty to my lil stepbrother. I want you to cum now so I keep spreading and get really close and beg you to blow your load…. you cum hard all over my shit!