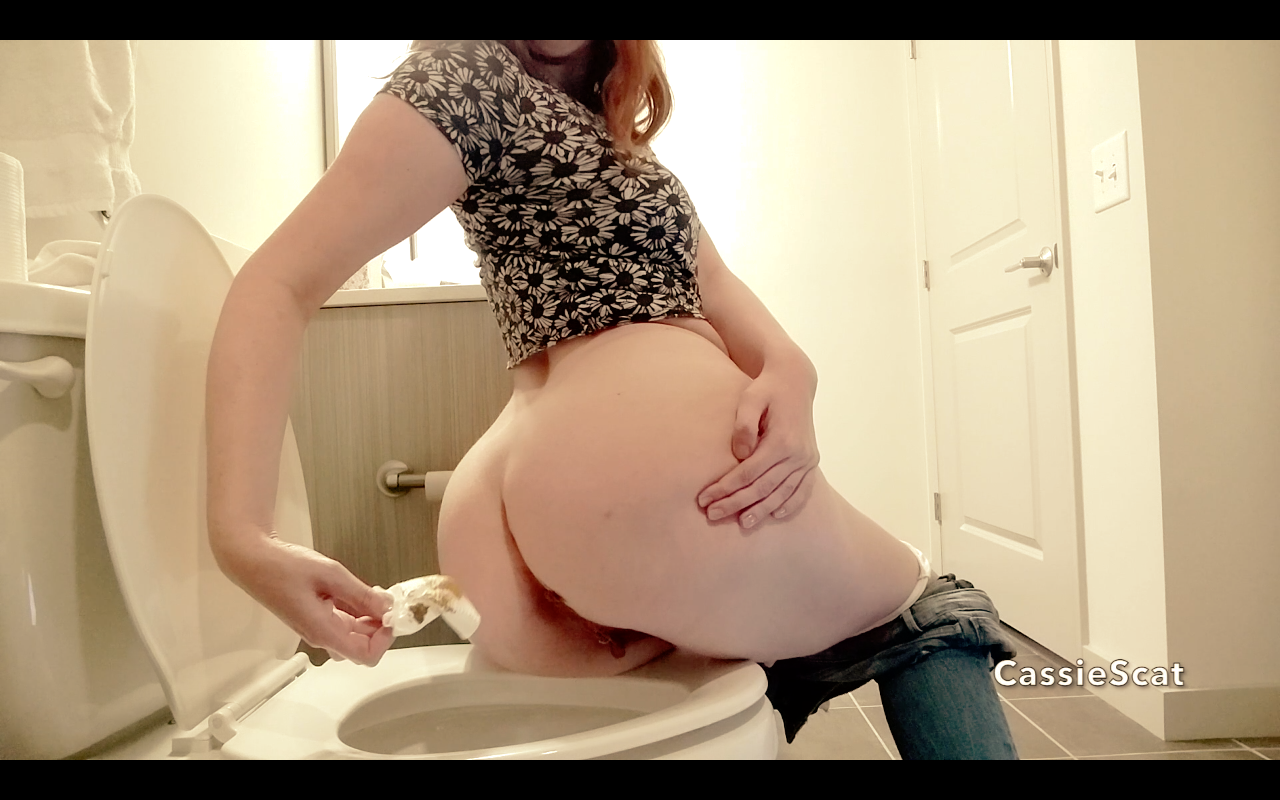 Cassie Scat is the girl next door with a secret kinky side. She is from Chicago, Il. She started out as a clip creator and became a toilet slave mistress. One of our readers had the chance to catch up with her and she gave him an interview. Enjoy.
Let's start in the beginning. Could you tell us, when and how your interest started with scat and toilet slavery? Why did you get into it?
I've always been an exhibitionist so I was on reddit posting sexy pictures when someone asked if I'd be willing to do something a little naughtier. He asked for pictures of my poop and I posted them. After that, he asked for a short video. When I posted the video, many, many people watched it. Then I posted it to more sites and I was addicted! I love having people watch me do something private and taboo.
What was your first reaction to this question? Did it surprise you that guys are interested in seeing you poo?
It did surprise me! And it aroused me. Everyone in the community I found was very nice and helped me learn about EFRO, toilet slavery, laxatives and more. There is so much variety to the fetish. Making videos instructing the viewer to eat and smell and lick and play with my poop has turned out to be a way bigger turn on than I could ever imagine. I hope to meet up with some of my regular customers someday and make the dream a reality!