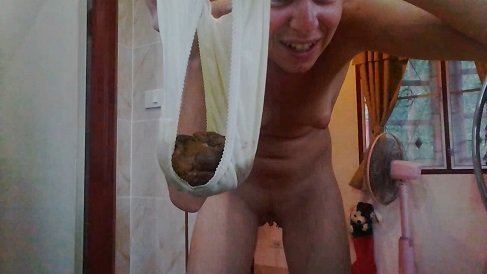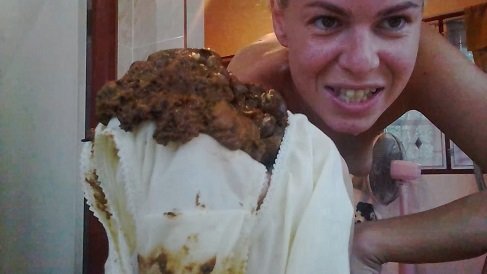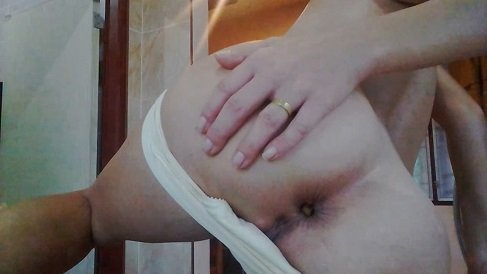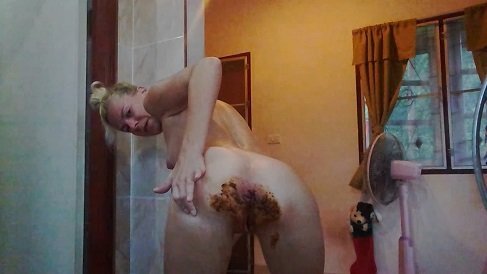 Information:
Title: Desperation, Accidentally Shitting In My Pants Monster Poo
Cast: Miss Anja
Genre: Scat, Piss, Big shit, Solo, Panty, Smearing
Duration: 00:11:52
In this shit video I have to poo so much.I'm wearing only light colored bikini. Suffering and it's so bad. I did not poo 3 days and I feel very very big poo inside me. You can see on my face how much I desperate, I cannot hold it. But I do for you. I hold my crotch front and back I guess I can hold it when I touching my panty. Doing desperation dance and just walking up and down. Show you my naked ass and you can see clearly poo it's want to run out but I push it back, don't release it. But the moment came and it's time to let it go out. It's hurt , omg it's so big poo just I feel split my asshole. Very hard and massive poo in my pants, and so heavy. Actually cannot say nothing till pooping. You can see some tears as well on my face. Was a hard poo I almost cried. From backward poo its pulling down my pants, and its coloring it. I take it off and my sexy ass just dirty of big and stinky poo. I push out more poop and peeing a lot. Then show close to cam How big turd have in my panty. So nice and massive one. Would you like to taste it? Would you like to hold it? Then I hold it in my hands and take a piece of it and describe this shit, very colorful because of food, some part of hard and chunky some part of soft and firm. Take out some piece and up close to cam show you. I love holding this monster poo and I know you admire it. How it's possible that slim girl like me shitting this huge like this? But I did and I could say I was feeling better so much after pooping, ? Enjoy it.