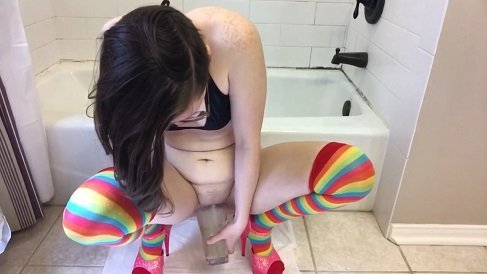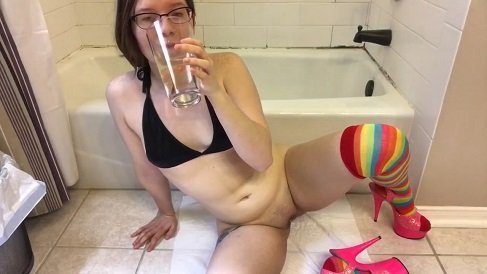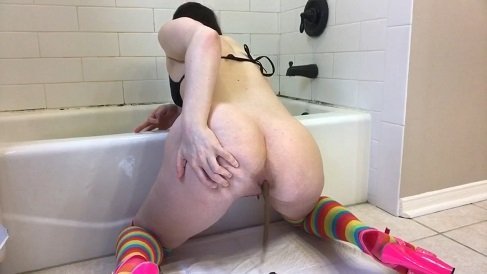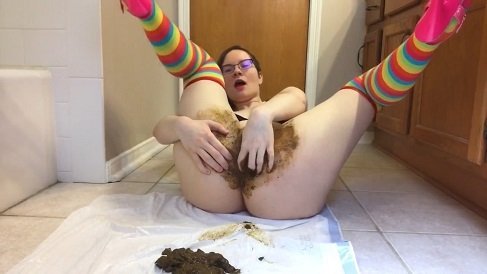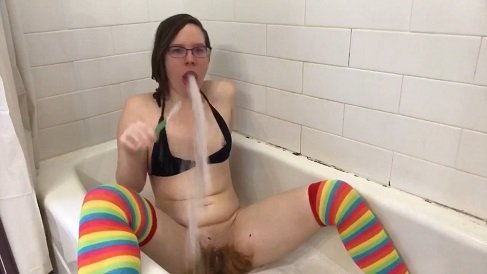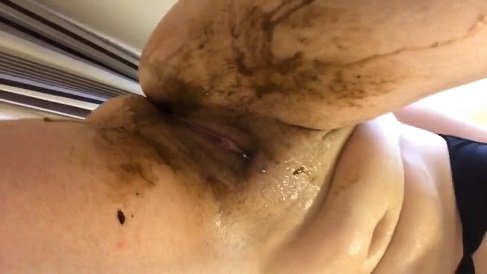 Information:
Title: A Vid For Mom
Cast: GwenyT
Genre: Scat, Piss, Vomit, Big shit, Fisting, Solo, Drink pee, Smearing
Duration: 00:18:31
This is Gwen speaking! I made a video for my mom! She's always so jealous when the boys are over and they're all over me and not even paying attention to her, they may be a bit young for her, but I can tell how turned on she is at the thought.. So I'm showing her how to be a disgusting cunt just like me.
I piss into a cup and drink it, this is easy, it tastes so good to me, it makes me giggle to think of making my mom do it and watching her gag at the taste. I keep drinking because I need to fill up my belly for later!
I then lean over the bathtub and let out a huge embarrassing fart, right before I start having explosive and runny poop. I bet at this point in the video my mom is starting to squirm and get queasy, but also can't stop watching.. I spread my stinky warm mess all over my cunt and asshole, I tell my mom that this is what boys like, they like girls who will do things that other girls won't. And that she needs to do whatever they want her to do. (I know this is making her very wet)